FTL is working with community members, schools, organizations, and small businesses to introduce proper business practices in order to sustain each individual field. Most of this work is just spending time with them in a hands on setting and proposing improvements to their own systems to maximize efficiency.
Micro Loans
Another arm of our sustainable business model is our micro loan program. We choose candidates from the community and we walk alongside them in their process of starting a business of their own or expanding an existing one. This puts us in to a perfect position to supply them with addition wisdom and knowledge in how to thrive in their business and how to glorify God in all that they do. The small interest that is made goes right back into the program to help the next person in line start strong.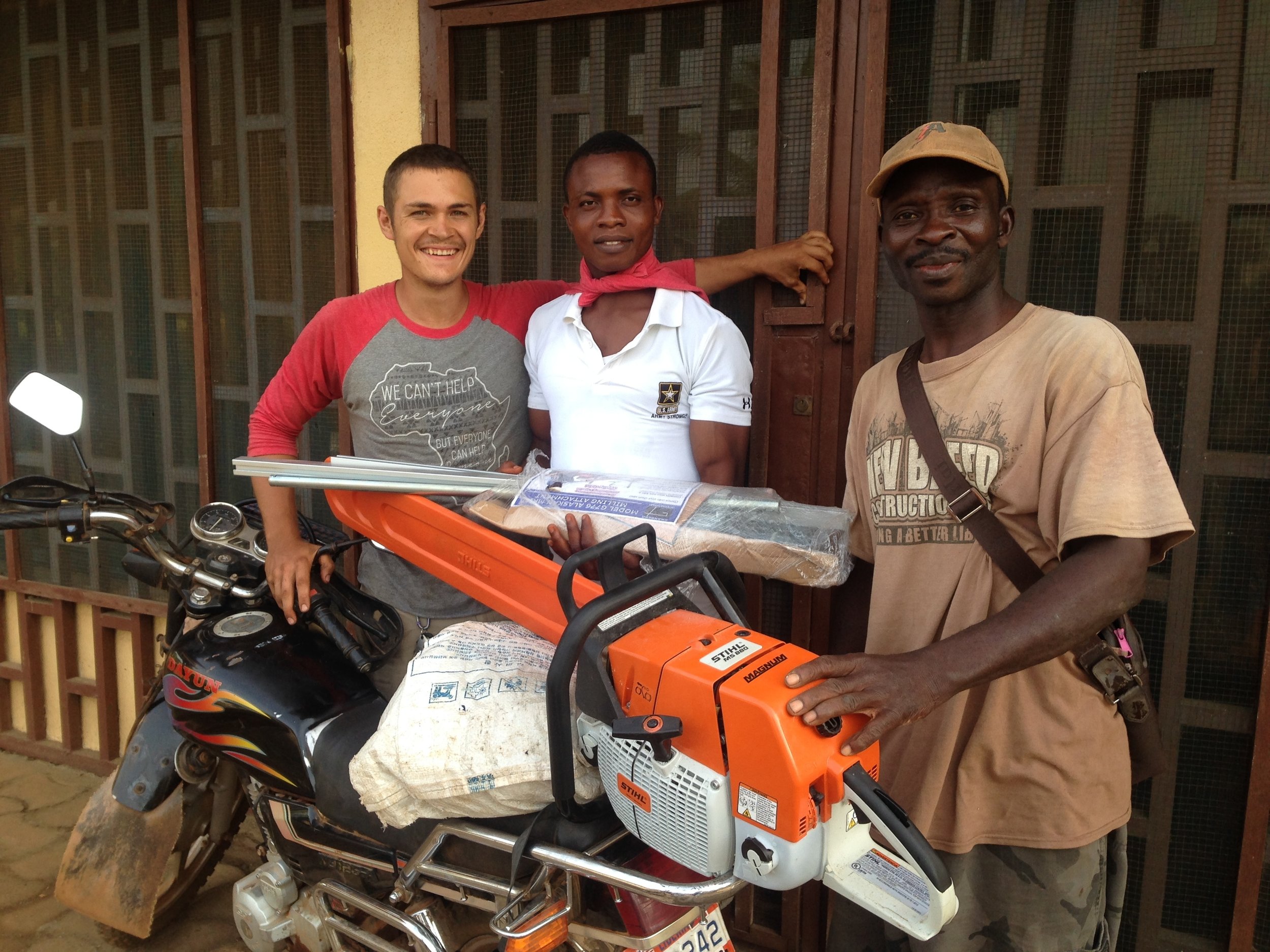 New Breed Construction was the first recipient of the FTL Micro Credit Loan Program. The owner, Bahvid Guzeh has a construction, wood carving, and welding shop. He also pastors a church in his community. Mr. Guzeh has dreams of starting a wood carving school to give back to the community and raise the next generation of craftsmen. This chainsaw was a result of the micro loan given to his Christ-centered business so that he can choose and cut his own wood for the perfect carving. We are also selling his carvings in the States to support his work.